IDS: a vision for sustainability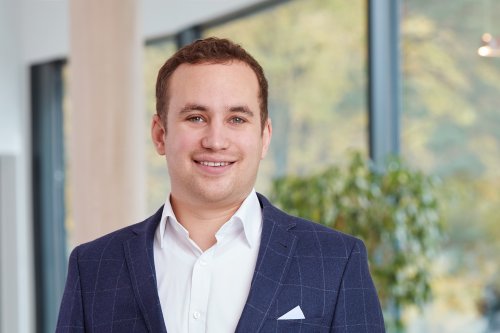 The industrial camera manufacturer IDS Imaging Development Systems GmbH from Obersulm feels responsible for keeping its ecological footprint as small as possible. This is reflected in its own business activities, for example, in durable, climate-compensated camera models or resource-conscious production and logistics. As an integral part of many automation solutions, the use of industrial cameras also opens up new ways for users to conserve resources and thus ensure greater sustainability.
IDS recognises the importance of conserving natural resources and strives to balance environmental, social and economic goals. With a view to global challenges such as climate change and the loss of biodiversity, the company relies on an approach that focuses not only on ecological responsibility, but also on innovation and competitiveness.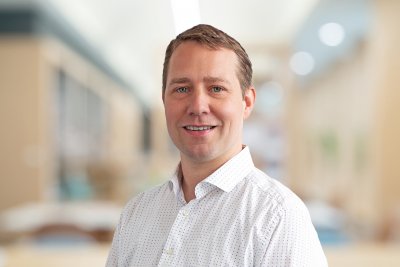 Focus on responsible action
The upcoming CSRD reporting standard highlights the relevance of sustainability in corporate governance. Accordingly, the topic is becoming a permanent fixture on the corporate agenda of more and more SMEs, and strategies are being developed. IDS is a big step ahead of other medium-sized companies: "Since 2021, we have been working in a completely climate-compensated manner. We consistently implement our comprehensive energy concept and use only 100 per cent green electricity and climate-compensated gas in Obersulm. Our logistics can definitely be described as green," says Sebastian Liepe, Head of Quality and Environmental Management at IDS. "Various measures have been taken to achieve this. We have reduced the amount of plastic in our packaging to less than five per cent and replaced it with biodegradable and sustainable alternatives. It is expected that towards the end of the year we will be able to switch to brown packaging with a recycled content of almost 100 per cent. In addition to DHL GoGreen, we now also use the UPS carbon neutral programme. I am particularly pleased that our individual shuttle boxes are so well received and that more and more reusable packaging is being used."
Unavoidable emissions that occur despite the exclusive development and production at the main site in Baden-Württemberg, Germany – for example, caused by delivery routes for the unavoidable, global procurement of electronic components or the employees' commutes to the office – are offset by supporting international climate protection projects. This allows the uEye CP camera family and the uEye ACP models to call themselves climate-compensated.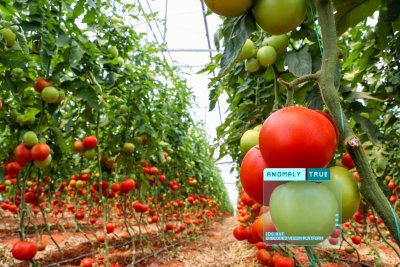 Enabler for sustainable applications and processes
The company pursues the goal of developing products that not only offer technological innovation, but also ecological benefits. In an era of increasing automation and robotics, machine vision (with artificial intelligence) plays a crucial role. With their help, companies can improve their product quality as well as save resources and produce in a more environmentally friendly way. Industrial cameras record quality characteristics or consumption data, for example. Used in quality assurance or inspection, they reduce rejects and avoid complaints, returns or repairs. In robotics and automation, cameras enable collaborative work and support employees in physically difficult or monotonous tasks. In this way, companies can direct their human resources to more creative and valuable tasks.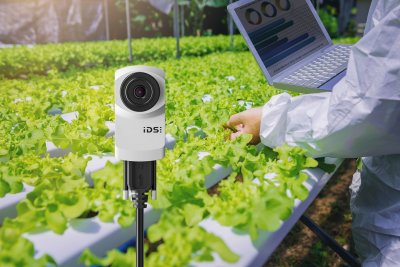 The almost unlimited range of applications covers multiple non-industrial and industrial sectors in the field of equipment, plant and mechanical engineering. Jan Hartmann – IDS Managing Partner: "In many areas, our industrial cameras not only help to optimise processes and make them significantly more sustainable, for example by identifying and improving bottlenecks or inefficient processes. Innovation potential also arises when our cameras are used in sustainable applications: In forestry, our systems can help to detect and localise fires at an early stage in order to minimise or even prevent serious damage. In agriculture, AI-based cameras can identify weeds and thus apply pesticides only selectively in an environmentally friendly manner. Intelligent harvesters, in turn, are able to identify the optimal time to harvest and reduce waste. In medical technology, for example, cameras are used in the automated visual inspection of medical equipment, and in intralogistics they prevent costly and image-damaging complaints by optimising the inspection of goods. The spectrum of possible applications illustrates the great potential of visual and intelligent sensor technology as an enabler for sustainable solutions."
Further information:
https://en.ids-imaging.com/sustainable-applications.html
https://en.ids-imaging.com/sustainability.html
IDS Imaging Development Systems GmbH
Dimbacher Str. 10
74182 Obersulm
Germany
KIRSCH Claudia
Phone : +49 7134 96196 0
c.kirsch@ids-imaging.de