Oil and gas facilities typically have thousands of connections and fittings that require regular inspection for fugitive emissions. To reduce the time necessary to complete this task with traditional 'sniffer' technology, increasing numbers are turning to optical gas imaging (OGI) cameras from Teledyne FLIR.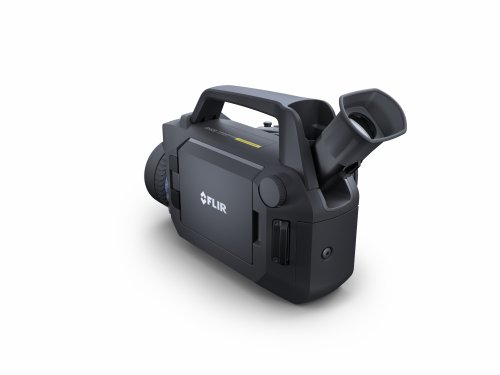 The company's innovative G-series OGI cameras give operatives the power to spot invisible gases as they escape, locating fugitive emissions faster and more reliably. Importantly, the latest models also allow quicker and better documentation of gas leaks, helping to avoid lost product, lost revenue, fines and safety hazards.
OGI is an advanced technology that involves the use of an infrared camera which matches spectral response to specific gases. Ideal for offshore platforms, LNG shipping terminals, oil refineries, NG wellheads and processing plants, FLIR G-series cooled-core OGI cameras make invisible gases visible, while also providing precise quantification.
FLIR Gx320, G620 and Gx620 cameras detect methane and hydrocarbon emissions from oil and gas production, transportation and processing facilities. In total, operatives can detect nearly 400 different gases, surveying large areas up to nine times faster than with traditional  methods to catch leaks early and reduce emissions.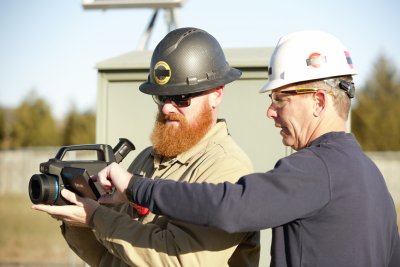 A recent case in point saw an operative at a customer's facility successfully locate a small leak using a Teledyne FLIR OGI camera. This prevented escalation into a larger leak and potential downtime at an operating cost of around $1 million a day.
Based on Teledyne FLIR's ethos of continuous improvement in line with customer feedback, the latest enhancements to the G-series range include the introduction of an LCD touchscreen, allowing users to draw an arrow or circle, leave comments. The company has also added Wi-Fi and Bluetooth capabilities. Not only can operatives automatically upload and store saved images and videos to FLIR Ignite cloud software while in the field, they can also connect to a third-party app, allowing them to share captured content with colleagues around the world. This is a game-changing development for the oil and gas industry that not only helps customers become more efficient in finding and mitigating against fugitive emissions, but also in reporting them.
The value is clear to see. G-series OGI cameras from Teledyne FLIR empower everyday users in the oil and gas industry to spend more time prioritising leak repairs, and less time documenting them, while also getting a better understanding of the severity of the emission.
For more information https://www.youtube.com/watch?v=j7WIK7fFtYQ
About Teledyne FLIR
Teledyne FLIR, a Teledyne Technologies company, is a world leader in intelligent sensing solutions for defense and industrial applications with approximately 4,000 employees worldwide. Founded in 1978, the company creates advanced technologies to help professionals make better, faster decisions that save lives and livelihoods. For more information, please visit www.teledyneflir.com or follow @flir.