Machine tools are essential industry infrastructure, providing critical components for countless manufacturing sectors. As such, the optimisation of precision and throughput are symbiotic: machine tools like milling and turning centres must minimise processing time and maximise output, all while producing high-quality finished parts to tight tolerances. Bearings are central to this premise. Visitors to Booth C42 in Hall 7 at EMO Hannover 2023 (18-23 September) will find the perfect platform for exploring NSK's latest bearing solutions.
At the exhibition, NSK will give an important European debut to its ROBUSTDYNA ultra-high speed, high-load capacity angular contact ball bearings. Ideal for machine tool spindles, the advanced new bearings enable highly versatile machining by delivering excellent performance in both roughing and finishing operations. The use of larger bearing balls boosts maximum load capacity by up to 15% in comparison with the previous-generation solution to help ease the machining of challenging workpiece materials such as titanium, Inconel and composites. With fatigue life (dynamic load rating) extended by up to three times, using ROBUSTDYNA supports both heavy cutting and high-speed performance.
Thanks to internal design optimisation, a further benefit of ROBUSTDYNA is 15% higher impact resistance (static load rating), reducing the risk of bearing damage in the event of an unexpected collision between the spindle, cutting tool, work-holding device or component. This attribute contributes to the long-term, stable operation of the spindle, avoiding unplanned downtime. Furthermore, the use of NSK's proprietary SHX steel enables ultra-high speed performance of 3 million n x dm for completing finish-machining operations in short cycle times.
Another major introduction at the show will be NSK's ROBUSTGRD grease for high-speed spindle bearing applications. This environmentally friendly lubricant improves seizure resistance by up to five times compared with the company's conventional grease, contributing to higher productivity and the long-term stable operation of machine tools. As a further benefit, grease lubrication offers energy savings compared with oil-air lubrication techniques.
Elsewhere on the booth will be NSK's SURSAVE (TSR) bearing cage for angular contact ball bearings fitted to the main spindle of machine tools. Although displayed previously at EMO, the cage has been unavailable until now. With the outer-ring-guided, PPS resin SURSAVE cage, users can achieve energy savings, low temperature, small NRRO (non-repeatable runout), high speeds, low vibration and low noise. Generating 20% less friction than conventional bearings leads to energy savings and higher accuracy by reducing the thermal expansion of the shaft. This reduction in friction is thanks to optimised clearance, guiding width and surface structure. The latter has a big impact on the lubricating film, while grease life is also longer due to better sliding performance and lower temperature.
NSK will show cut models of various bearings at EMO, allowing visitors to see the build quality and design configuration for themselves. Among the cut models will be 10 NSK angular contact ball bearings of different specifications but all with the same 70 mm bore diameter.
The intention is to highlight various characteristics, such as high speed and load ratings, facilitated by internal design changes like curvature, ball size, materials and so on. NSK will also showcase three different cage types and four different lubrication methods for these bearings.
Rounding up the display on machine tool bearings, NSK will exhibit a selection of high-speed motor bearings (special deep groove ball bearings with special cages). The booth will also feature thin angular contact ball bearings from the company's BT series to highlight an optimal solution for robots.
New among the NSK ball-screw portfolio will be the company's next-generation offer for high-accuracy machine tools, which has the capability to improve productivity by reducing or eliminating the need for subsequent workpiece polishing/burnishing. Also new will be NSK's low-temperature ball screws, which generate 45% lower friction loss compared with conventional systems, while a further new product will be NSK's HFT super-long life series that offers up to double the life in high-load drive applications.
Other NSK ball screws will include: the S-HTF range, which features the company's proprietary Tough Steel to withstand high loads and contamination; the high-durability series that supresses wear; and the DIN-standard high-speed, low-noise range.
As a point of note, visitors will have the opportunity to see a live demonstration of the VCM-3 condition monitoring system (CMS), produced by Brüel & Kjær Vibro, a member of the NSK group and one of the leading worldwide suppliers of condition monitoring solutions for rotating machinery.
Notable among the linear-guide exhibits at EMO will be NSK's new DH/DS long-life series that delivers over twice the running distance of the company's existing NH/NS solution. Also appearing on the booth will be NSK's proven RA series roller guides with extremely dust-resistant seals to prevent the ingress of contaminants.
Press pictures

1) NSK's new ROBUSTDYNA bearings use larger bearing balls that boost maximum load capacity by up to 15%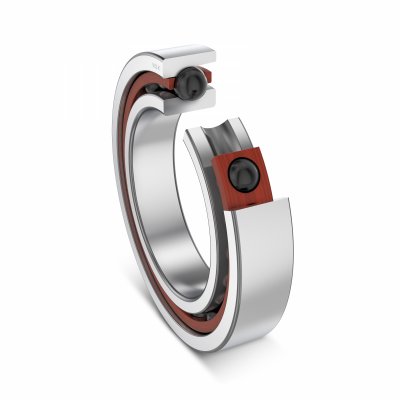 2) With the SURSAVE cage, users can achieve energy savings, low temperature, small NRRO, high speeds, low vibration and low noise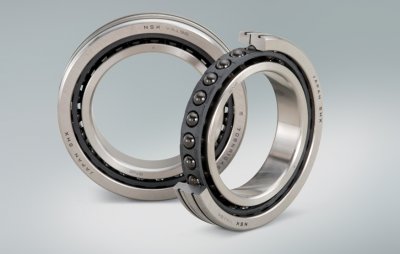 3) NSK S-HTF series is the world's first ball screw application involving Tough Steel technology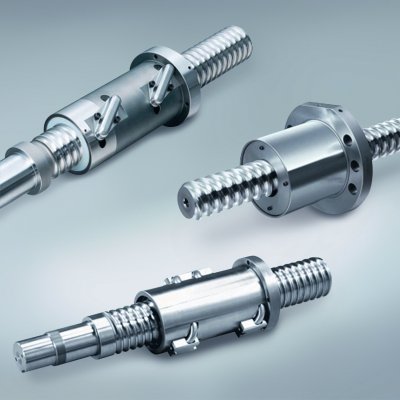 4) NSK high-durability ball screws feature a special surface treatment on the raceway that supresses wear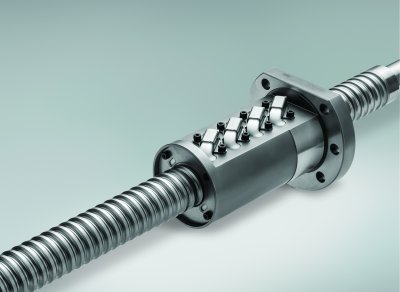 5) NSK DIN-standard ball screws ensure dimensional and tolerance class suitability for European machine tool applications
6) The VCM-3 condition monitoring system (CMS) will be in live action on the NSK booth at EMO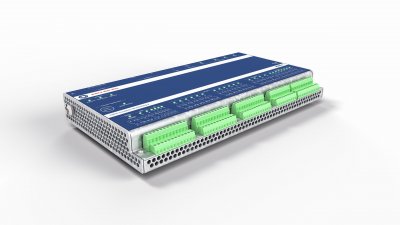 7) The new NSK DH/DS series delivers over twice the running distance of the company's conventional NH/NS linear guides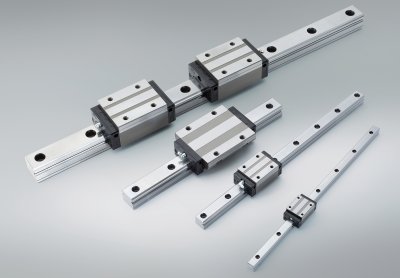 About NSK Europe
NSK Europe Ltd. is the European organisation of the Tokyo-based bearing manufacturer NSK, which was founded in Japan in 1916 and today employs nearly 29,882 people in its worldwide operations. The products and solutions provided by the industrial and automotive supplier can be found wherever things move. In addition to nearly all types of rolling bearings, the company's portfolio includes housed bearings, linear technology, wheel bearing units, transmission and engine bearings and steering systems. The company is oriented to perfection in all of its business activities. Its aim is quality leadership in its industry, which it strives for through a continuous process of improvement, excellent product development, optimised production processes and customer-oriented service processes. In fiscal year 2022, the more than 4,030 employees of NSK Europe Ltd. generated sales of over € 893 million.
www.nskeurope.com
NSK Europe Ltd
Northern Road, NEWARK, Notts NG24 2JF
United Kingdom
Kortens Charlie
Phone : +44 07407326874
kortens-c@nsk.com