As part of the 'Asia-Pacific Climate Change Leaders' survey conducted jointly by the Financial Times and Statista, Japan-headquartered NSK is proud to report its selection in the top 275 companies able to demonstrate outstanding environmental achievements around the globe.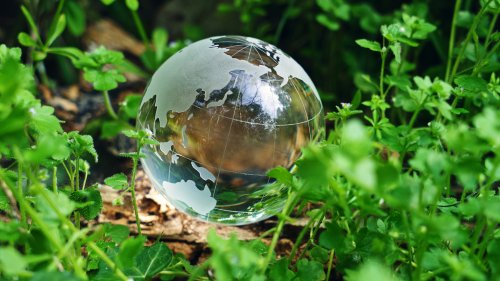 To become part of this prestigious ranking, companies had to show significant progress in reducing their emissions intensity of Scope 1 and Scope 2 greenhouse gases from 2016 to 2021. As a point of note, emissions intensity is the quantity of greenhouse gas emissions per net sales. NSK gained recognition for reducing its emissions intensity through various initiatives during the review period.
Core to the company's success in carbon reduction is its promotion of ESG (environmental, social and governance) management throughout the NSK group. More specifically, the company is working on environmental conservation as part of comprehensive environmental measures under NSK's 'Create and Utilise' approach.
'Utilise' refers to the use of NSK products by customers and end users, resulting in reduced greenhouse gas emissions. Here, the quality and efficiency of NSK products, such as bearings, ball screws and linear guides, contributes directly to reducing energy loss in machinery and equipment. 'Utilise' also includes customer support strategies such as condition monitoring and reconditioning, which help to improve product reliability and conserve resources. A good example is the reworking of bearing surfaces to allow their reuse.
'Create' is about manufacturing NSK products in carbon-neutral factories. Throughout the world, NSK is accelerating the reduction of CO2 emissions by introducing high-efficiency production equipment at many of the company's sites. Among several notable initiatives is using energy-efficient air conditioning and lighting, installing solar panels, and switching to electricity derived from renewable energy sources. This approach also applies to the company's supply chain. In Europe, for example, 30% of NSK's bearing production uses low CO2 emission 'green' steel produced at carbon-neutral plants, while the company also has more than 95% supplier sign-up to NSK's Green Procurement Standard. In addition, 'Create' embraces R&D strategies, among the examples of which is NSK's commitment to advanced tribology technologies that deliver higher energy savings.
Moving forward, NSK will continue contributing to a sustainable society by leveraging technological capabilities that help preserve the global environment. This ethos will help the company achieve a 50% reduction in Scope 1 and 2 by FY2026 (in comparison with FY2017 levels), and Scope 1 and 2 carbon neutrality by FY2035.
Press picture
1) Japan-headquartered NSK is among the top 275 companies able to demonstrate outstanding environmental achievements. Photo: metamorworks/Shutterstock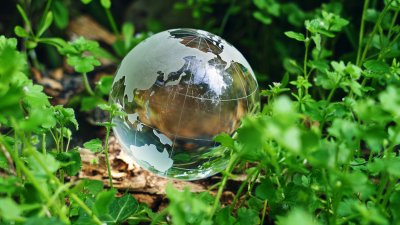 About NSK Europe
NSK Europe Ltd. is the European organisation of the Tokyo-based bearing manufacturer NSK, which was founded in Japan in 1916 and today employs nearly 30,580 people in its worldwide operations. The products and solutions provided by the industrial and automotive supplier can be found wherever things move. In addition to nearly all types of rolling bearings, the company's portfolio includes housed bearings, linear technology, wheel bearing units, transmission and engine bearings and steering systems. The company is oriented to perfection in all of its business activities. Its aim is quality leadership in its industry, which it strives for through a continuous process of improvement, excellent product development, optimised production processes and customer-oriented service processes. In fiscal year 2021, the more than 4,250 employees of NSK Europe Ltd. generated sales of over € 818 million.
www.nskeurope.com
NSK Europe Ltd
Northern Road, NEWARK, Notts NG24 2JF
United Kingdom
Kortens Charlie
Phone : +44 07407326874
kortens-c@nsk.com
NSK Europe Ltd
Northern Road, NEWARK, Notts NG24 2JF
United Kingdom
Kortens Charlie
Phone : +44 07407326874
kortens-c@nsk.com