The Institute of Export & International Trade predicted that the biggest logistics challenge in 2023 would be the exchange of goods and services between the UK and the EU. To navigate this, it urged businesses to ensure technology solutions are being developed for international trade.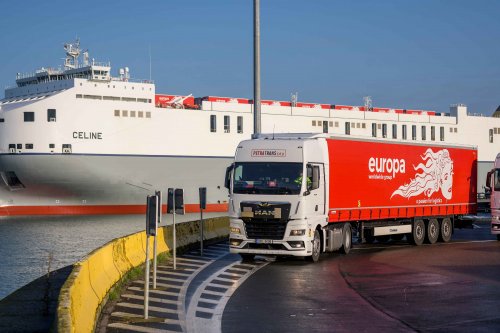 To tackle this challenge head on road freight operator Europa Road is launching a market-leading delivery duty paid (DDP) service from its local sites in Belgium and the Netherlands.
Europa Road's UK- parent company developed and launched the innovative, market-first service, Europa Flow, in 2021. Investing 5.8m euros in Europa Flow, which manages all customs formalities so that goods are not delayed by additional paperwork, and customers aren't faced with unexpected additional fees.
At a time when EU exporters are facing significant additional complexities of paying import duties, VAT and customs clearances post-Brexit, Carlo Turner, Non-network & Continent Director at Europa Road, is optimistic about the launch. He states that the Europa Flow service, which combines advanced technology with customs expertise on both sides of the channel, will provide unrivalled support to EU businesses seeking to export into the UK.
Carlo commented: "Several things have impacted the trade movements recently. Brexit was certainly a factor, as was the Russia—Ukraine conflict, which disrupted the movement of multiple commodity types, and caused volatile fuel prices throughout 2022.
"Despite these challenges, Belgium and the Netherlands both have strong, open markets, which have allowed for quick recoveries and prosperous trading conditions. To further strengthen these trade conditions with the frictionless flow of goods into the UK, we are launching Europa Flow in Belgium and the Netherlands."
The service uses DDP incoterms to take care of customs declarations and duty requirements prior to collection, easing costly, complex paperwork burdens. For businesses in the EU seeking to export goods to the UK, Europa Flow makes Belgium and the Netherlands excellent gateway alternatives to France or Germany.
Since it was launched, an average of 10,000 consignments are shipped from UK businesses to the EU per month with Europa Flow.
Europa Road in Belgium rebranded in September 2022, moving from its original name Continental Cargo Carriers. Following this, the company has expanded further into the EU by establishing a Dutch office in Rotterdam in February 2023. The operator has also launched new services, demonstrating its ambition to be the operator of choice between Benelux and the UK. Europa Road transitioned from an established unaccompanied cargo carrier of full and part-loads to one that also now specialises in groupage services, to and from the UK.
The launch of Europa Flow is the latest innovation and investment by the operator. It recently boosted its Belgian fleet to 400 with new Krone Euroline trailers worth 7.4m euros.
The Belgian and Dutch fleets comprise of 400 trailers each and will be responsible for carrying dedicated full, part and groupage loads between mainland Europa and the UK. A fleet of this capacity, coupled with the launch of Europa Flow, will ensure frictionless movement of goods between businesses based in Benelux and customers and partners in the UK – protecting trade and improving service.
"The fleets perform up to 22,000 crossings per year on Benelux-UK business, which indicates that trade is looking prosperous despite economic challenges. As we roll out Europa Flow, we are optimistic that it will provide Dutch and Belgian businesses with the resources, technology and stability for them to thrive" Carlo added.
www.europa-worldwide.be
www.europa-worldwide.nl
Media contact
Greenwood Kathryn
Phone : 44 115 958 8850
Fax : –
kathryn@edenpr.co.uk