Southco has expanded its line of electronic rotary latches with a new version that facilitates equipment security upgrades.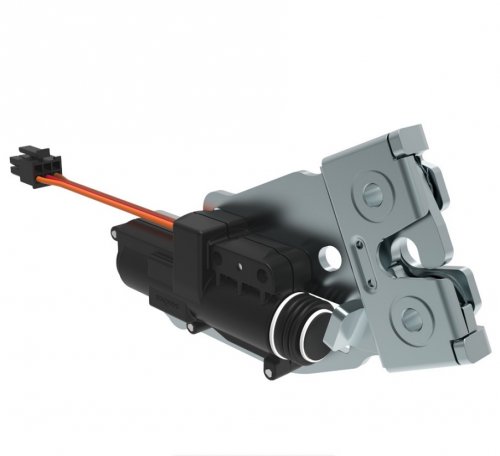 Southco's new R4-05 Electronic Rotary Latch is designed to be used with a mechanical multipoint latching system or other combination of swinghandles and flat, round or hex rod solutions commonly used to drive multiple latching points to secure large cabinet doors.
With the rollout of 5G technology, Telecom operators are increasing the value and quantity of their equipment, which is often added to existing network enclosures located in remote outdoor areas. The R4-05 Electronic Rotary Latch can be easily added to existing systems in the field without having to disassemble the mechanical latching system, allowing operators to retrofit existing hardware in the field and enhance security with minimal effort. Constructed of corrosion resistant stainless steel, the R4-05 Electronic Rotary Latch is sealed to IP67 and suitable for outdoor use.
The R4-05 Electronic Rotary Latch combines a mechanical rotary latch with an electronic actuator for enhanced security and remote access control. It can be easily integrated with an existing mechanical multipoint latching system by installing the R4-05 latch on the door, next to the rod. When the striker is engaged with the lock, the rods cannot move, preventing operators from actuating the latch from outside of the enclosure. To access the door, a signal is sent to the R4-05 Electronic Rotary Latch from either an existing access control system or a standalone access controller, like a Bluetooth or RFID card reader. It then releases the striker, but remains in a closed, but unlocked position until the latch is operated normally from the outside of the enclosure. If the latch is not opened from the outside of the door, it moves back to the locked state, providing an added layer of security.
When combined with the R4-05 Electronic Rotary Latch, Southco Multi-Point Latch Systems provide a comprehensive solution for large door security applications. A simple handle turn of the multipoint locking system can secure multiple latch points along large doors. A wide range of locking security and handle styles, along with optional sealing features, make them suitable for most large door applications. When used as a standalone latch, the R4-05 Electronic Rotary Latch provides a concealed, push-to-close access control solution for a wide variety of industry applications where space is at a premium and remote access is needed.
Commercial Product Manager Todd Schwanger adds, "The R4-05 Electronic Rotary Latch makes it easy to upgrade the security of Telecom enclosures and other valuable equipment. With a drop in assembly designed to fit most cabinet types and rod styles, the R4-05 Electronic Rotary Latch is ideal for quick field retrofits."
For more information about Multipoint Systems, please visit southco.com or email the 24/7 customer service department at info@southco.com
www.southco.com

Southco Manufacturing Limited
Touch Point
Wainwright Road
Warndon, Worcester WR49FA
UK
STURMAN Ulrike
Phone : +44 (0)1905 346567
Fax : +44 (0)1905 346501
usturman@southco.com
Southco Manufacturing Limited
Touch Point
Wainwright Road
Warndon, Worcester WR49FA
UK
Tingle Florrie
Phone : +44 (0)1905 346567
Fax : +44 (0)1905 346501
ftingle@southco.com