As of September 1, 2023, Johanna Alkberg has been appointed Vice President Enterprise IT. Johanna will also become a member of the Seco Management Group, reporting to Stefan Steenstrup, President Seco.
In her new role, Johanna will take an active part in setting and executing the strategic direction for IT for Seco. Her responsibility encompasses the management of common IT platforms, cybersecurity, analytics, and other pivotal responsibilities enabling our digital shift. Collaborative synergies with both the Group and Sandvik Machining Solutions will continue to be paramount within the IT domain.
Johanna holds two Master of Science in Engineering: one in Computer & System Sciences from Stockholm University and one in Industrial Engineering & Management from the Mid Sweden University. After graduating in 2014, she joined Sandvik Materials Technology as an Enterprise Architect and later she also joined the Sandvik Materials Technology IT Management Team. In 2018, she moved to Seco and has since 2020 been Director Enterprise Architecture & Digital Transformation Services. For the past eight years, a consistent hallmark has been her active engagement in cross-functional digital strategy formulation and execution.
"Johanna is an experienced leader with a proven track record in many areas of IT. I am very pleased to have her join the Management Team and lead the continued IT journey," says Stefan Steenstrup, President Seco.
"Through cultivating outstanding teams and fostering intelligent collaboration, we'll collectively shape a future where technology propels extraordinary accomplishments for both our organization and our customers," says Johanna Alkberg, Vice President Enterprise IT at Seco.
##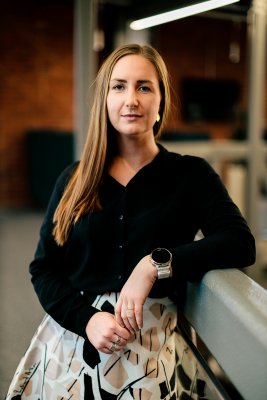 Johanna Alkberg Vice President Enterprise IT Seco Tools
Headquartered in Fagersta, Sweden and present in more than 75 countries, Seco Tools is a leading global provider of metal cutting solutions for milling, stationary tools, holemaking and tooling systems. For more than 80 years, the company has provided the technologies, processes and support that manufacturers depend on for maximum productivity and profitability. For more information on how Seco's innovative products and expert services bring success to manufacturers across all industry segments, please visit www.secotools.com
Seco Tools AB
PALMEN Bettina
Phone : +49 211 24 01 313
Fax : +49 211 24 01 275
bettina.palmen@secotools.com