Attendees will discover innovative hydrogen solutions and learn how to optimize operations across the value chain November 7-8, 2023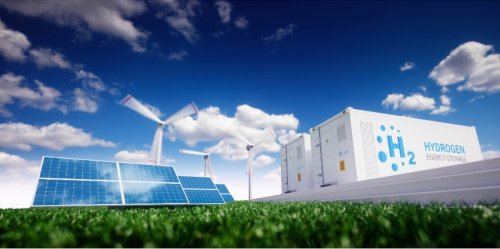 Emerson will host Emerson Hydrogen Days from November 7-8, 2023, in Hannover, Germany for hydrogen industry professionals. The free, two-day event will cover all aspects of the hydrogen value chain, from production to utilization. Through a series of roundtable discussions, workshops and presentations, hydrogen experts will provide proven solutions to some of the toughest challenges the industry faces. Attendees will discover how to improve safety, sustainability and throughput, as well as gain answers to their individual questions.
The hydrogen industry is growing at an incredible rate and becoming more competitive by the day. Organizations are pressured to keep up with the latest technology and market demand with projects that are safe, scalable, profitable and sustainable. During Hydrogen Days, hydrogen experts from Emerson and event partners Enapter, innomatec, VDMA and ZBT will share best practices on improving scalability, how to de-risk projects and accelerate execution, how to overcome temperature and pressure challenges and much more.
As a key element for global decarbonization, the hydrogen industry is critical to the sustainable future of our planet and all people. Emerson is committed to its success and ready to work alongside its organizations to remove blocks that the industry faces and forge ahead with confidence. Emerson Hydrogen Days is one way the company supports hydrogen professionals so they can safely scale operations across the entire value chain.
Through expert support, proven, high-performance solutions and a Floor to CloudTM approach, Emerson makes it possible for organizations to confidently build the hydrogen projects of tomorrow. Emerson control and safety systems, measurement devices, pneumatic solutions, lighting and electrical components, and flow control solutions provide safe and precise control to help optimize production efficiency and purity, ensure safe distribution and maximize fuel cell safety and efficiency.
To register for the free Hydrogen Days event and to learn more, please visit https://go.emersonautomation.com/h2eventhannover.
To learn more about Emerson hydrogen solutions, please visit:
https://www.emerson.com/en-us/automation/fluid-control-pneumatics/hydrogen-fuel-production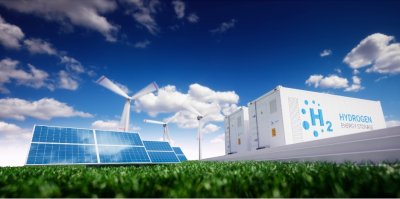 Emerson Hydrogen Days provides organizations with best practices and solutions that help them successfully scale up and execute projects from production to storage to distribution.
About Emerson
Emerson (NYSE: EMR) is a global technology and software company providing innovative solutions for the world's essential industries. Through its leading automation portfolio, including its majority stake in AspenTech, Emerson helps hybrid, process and discrete manufacturers optimize operations, protect personnel, reduce emissions and achieve their sustainability goals. For more information, visit Emerson.com.
Emerson Automation Solutions | AVENTICS GmbH | Ulmer Straße 4 | 30880 Laatzen | Germany
Ayhan Ronai
Phone : T +49 511 2136 ext 862
ronai.ayhan@emerson.com
–
Jin Christine
Phone : +86-18501785659
Fax : –
Christine.Jin@emerson.com