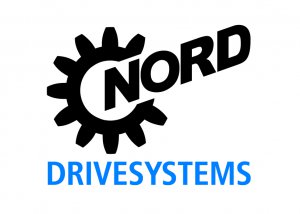 Being one of the world's leading complete suppliers of electrical, mechanical and electronic drive technology, NORD DRIVESYSTEMS is a strong and reliable partner for the packaging industry who implements economical, sustainable and tailor-made drive solutions for all stages in the packaging process – be it primary, secondary or end-of-line packaging.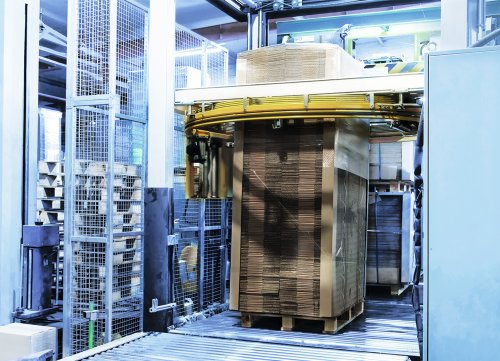 NORD-drive-solutions-packaging.jpg: NORD implements economical, sustainable and tailor-made drive solutions for all stages in the packaging process. Image: istock.com/Foto-Video-Studio

Depending on the area of application, drive solutions in the packaging industry must meet many different requirements. Whether energy-efficient operation, hygienic design, precise positioning, high dynamics or robust design: For any application, NORD DRIVESYSTEMS provides powerful drive concepts that optimally meet the relevant application-specific requirements. The modular system, the special expertise, the profound industry knowledge, the global services with customised support as well as the wide range of standardised components and customer-specific solutions are essential factors of success for economic and efficient drive solutions – and thus contribute to the reduction of Total Cost of Ownership (TCO).
Primary packaging: Wash-down-optimised drives for hygienically critical applications
The field of primary packaging in the food and beverage industry requires wash-down-capable and FDA-certified drives up to protection class IP69K. With its innovative nsd tupH surface treatment NORD has the right answer. nsd tupH provides aluminium housings with a corrosion resistance similar to that of stainless steel – even with frequent cleaning and the use of chemicals in the spray water zone. Motors made of this lightweight metal have a better heat conductivity and thus allow for the use of smaller sizes. The nsd tupH surface treatment is available for all aluminium drives, including the modular and flexible UNIVERSAL SI worm gear units and the smooth surfaced SMI, as well as the patented DuoDrive in a hygienic design that integrates a highly efficient IE5+ synchronous motor into a single-stage helical gear unit.
Secondary packaging: More efficient processes thanks to electrical drive technology
In the field of secondary packaging, drive solutions from NORD are used, for example, in conveyor belt and labelling applications. Compared to the pneumatic drive systems still widely used, electrical drive systems are more efficient, precise and controllable, allowing processes to be designed more efficiently. For example, this applies for the erecting, loading or sealing of boxes. The manufacturer's worm gear units are also advantageous here to implement simple and fast movements with large ratios.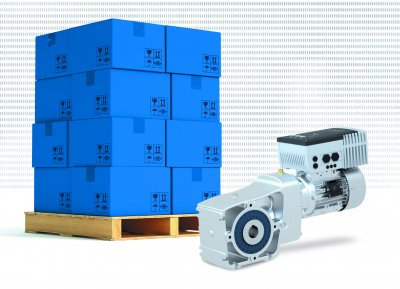 NORD-packaging-industry-modular.jpg The packaging industry increasingly relies on modular and decentralised drive concepts Image: NORD DRIVESYSTEMS / istock.com/koya79

End-of-line packaging: Cost benefits of up to 50%
Heavy loads, high forces, long travel distances, slow movements and dynamic load changes are common in end-of-line packaging. Drives with centrally controlled synchronous servo motors are mostly used here. In many cases, however, asynchronous drive systems are more efficient and significantly more economical – in particular if they are operated with decentralised frequency inverters (e.g. NORDAC FLEX SK 200E or NORDAC ON SK 300P). Due to their higher internal inertia, they ensure better (motion) control when moving heavy loads. Depending on the system type and application, cost benefits of up to 50% are possible.
Meta title: Efficient drive solutions for the packaging industry
Meta description: NORD DRIVESYSTEMS implements economical, sustainable and tailor-made drive solutions for all stages in the packaging process.
Keywords: Packaging industry, drive technology, drive solutions, hygienic design, wash-down, efficiency, decentralised, asynchronous motors, frequency inverters
Deeplinks:
https://www.nord.com/en/solutions/systems-services/systems/corrosion-protection/corrosion_protection.jsp
https://www.nord.com/en/products/geared-motors/worm-geared-motors/pgop_worm_geared_motors.jsp
https://www.nord.com/en/products/geared-motors/duodrive/pdp_duodrive_156740.jsp https://www.nord.com/en/products/motors/asynchronous-motors/asynchron-motors.jsp
https://www.nord.com/en/products/drive-electronics/decentral-drive-solutions/nordac-flex-sk-200e-frequency-inverter.jsp
https://www.nord.com/en/products/drive-electronics/decentral-drive-solutions/sk-300p-nordac-on-on-frequency-inverter.jsp
Getriebebau NORD GmbH & Co. KG
Getriebebau-Nord-Straße 1
22941 Bargteheide/Hamburg
Germany
Niermann Jörg
Phone : +49 45 32 / 2 89 -0
Fax : +49 45 32 / 2 89 -22 53
Joerg.Niermann@nord.com