This year, the global leader in embedded solutions, DFI, participated in the Blissful Bus transformation project by the Taoyuan City Government Department of Transportation.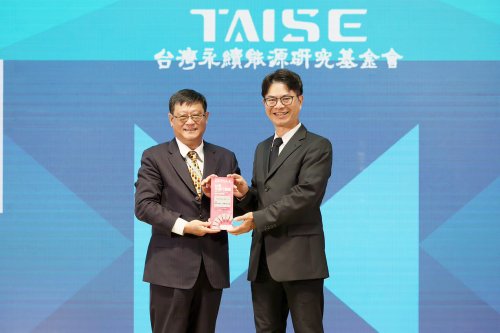 Simple tasks like family gatherings on weekdays were luxuries for residents of remote villages due to inconvenient transportation. This year, the global leader in embedded solutions, DFI, decisively participated in the Blissful Bus transformation project by the Taoyuan City Government Department of Transportation. They visited the remote area and, together with partners, used their innovative technologies to help tens of thousands of remote residents shorten their distance home. DFI participated in selecting the TSAA Taiwan Sustainability Action Awards for the first time and stood out among hundreds of participants to receive the gold award.
The Taiwan Institute for Sustainable Energy (TAISE) held the Taiwan Sustainability Action Awards for the third consecutive year to encourage various industries to take action and implement the 17 sustainable development goals (SDG) proposed by the United Nations. A total of 185 participants applied this year with 321 entries, divided into the for-profit and non-profit business categories. Two hundred seventy-nine entries passed the rigorous review and won awards, including five special honors, 95 gold awards, 96 silver awards, and 83 bronze awards.
DFI's "Blissful Bus Transforms Rural Transportation" Project won a gold award for SDG target 11 "sustainable cities"; DFI President Alexander Su attended to receive the award in person. He said, "The most important mission is for enterprises to pursue the progress of products and technologies to help improve quality of life and promote sustainable development. Having the opportunity to participate in creating Blissful Bus, helping to solve the transportation problems of residents, and allowing families to reunite make this award truly meaningful."
Thoroughly understanding local needs for Blissful Bus to help families reunite
The Fuxing District of Taoyuan City is remote, and transportation was insufficient for a long time. Although there were free shuttles and city buses, the number of shifts was limited, and travel times were long. Not only were residents unwilling to take public transportation, but it was also difficult for operators to station in the region. Transportation difficulties resulted in many kindergarten children having to live on campus and families having to live separately. Even having meals together became a luxury, and problems such as driving without a license or dropping out of school also occurred.
After visiting the local area and understanding the needs of the government and residents, DFI provided touch screen tablets with Maxwin Technology's fleet management system to transform Nice Taiwan's nine-seater bus into Blissful Bus with fixed point stations and flexible reservation functions. Between 2021 and the end of 2022, Blissful Bus accumulated 5,928 hours of service and benefited 47,430 passengers. DFI's touchscreen tablets are equipped with features such as wide temperature and wide voltage range and anti-vibration to ensure that vehicles can reliably receive required information even when driving in mountainous areas with changing environments. Its vehicle management system can deliver real-time information that residents provide when making reservations by phone, website, or LINE, and it lets the operator acquire the vehicle's status. Data collected during the process, such as driving and passenger data, are sent to the backend for analysis, thereby decreasing the vacancy rate and increasing loading efficiency to positively impact the sustainable vision of global energy saving and carbon reduction.
With the case study as an example, DFI hopes to deliver happiness to every corner of the world.
DFI participated in the Blissful Bus project and produced content promotion services with Chinese and English text and video. Since the launch of Blissful Bus, the total number of passengers has increased annually, with an average monthly increase of nearly 2,000 people, realizing the enterprise's core vision. DFI will make an example of the case study, continue to plan its future business strategy in the spirit of "sustainability" and "people orientation," and strive to replicate successes so that happiness can spread to all corners of the world.
For more information, please visit https://www.dfi.com/, LinkedIn, or contact us.
About DFI
Founded in 1981, DFI is the world's leading provider of high-performance embedded computing solutions. Backed by 40 years of experience in industrial computers, DFI offers industrial grade embedded systems of high stability, including industrial main boards, single-board computers, systems and tablets of various sizes. DFI's products are used in manufacturing, transportation, energy, medicine, retail and military; their high quality, stability and reliability have enabled them to operate even under the harshest environment. DFI joined the BenQ/Qisda group towards the end of 2017 as a means to raise R&D capabilities, supply chain management and production capacity to new levels, and build the core competitiveness needed to bring more added value to its customers. For more information: https://www.dfi.com/
Media contact
Chen Eva
Phone : +886-2-2697-2986 ext.3256
Fax : –
eva.chen@dfi.com
Media contact
Chen Eva
Phone : –
Fax : –
eva.chen@dfi.com
Media contact
Chou Iris
Phone : –
Fax : –
iris.chou@dfi.com