How thermal imaging is safeguarding international production lines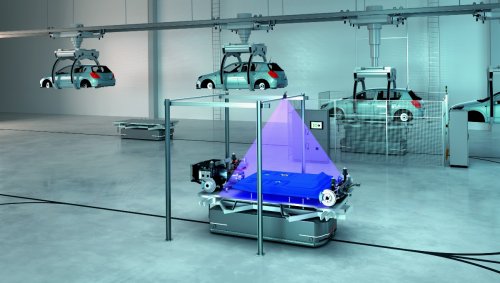 In the race to hit ambitious global net zero targets, a further two billion EVs need to be on the road by 2050, according to the International Energy Agency. To power these green motors, lithium-ion batteries are absolutely essential.
But what happens when those batteries are defective? Even before assembly into a working engine, traction batteries are typically transported with a small level of charge. This is because a fully discharged battery poses problems for both the manufacturer and consumer; problems such as lower capacity, faster depletion and electric shorts—which can cause fires to ignite.
Regardless of where in the supply chain this occurs, unexpected ignition can cause catastrophic damage to life, vehicles, and transport infrastructure.
SICK AG, a market leader in the global sensor manufacturing industry, has developed a system for detecting at-risk batteries, helping businesses prevent battery fires before they can cause serious damage.
Fighting battery fires with FLIR thermography
Having successfully developed a system that detects hot spots and potential fires on ferries and in tunnels vital to transport infrastructure, such as Switzerland's 10.5-mile-long Gotthard Road Tunnel, SICK AG was recently presented with an exciting opportunity within an especially challenging timescale.
The company was approached by a German automotive manufacturer to detect potential issues in EV batteries on a new assembly line. The challenge? To design, test and implement an interface for identifying thermal runaway in battery production in just three months—a process that, by their own admittance, would typically take over a year to see through to completion.
That's why SICK AG approached Teledyne FLIR to supply the most suitable thermal imaging technology for the task.
The system required a bespoke interface that could accurately test each battery for thermal runaway, and then export and transmit the data to a server to be cross-referenced and analyzed where anomalies were found to be present.
After careful consideration of the scale of the hot spots to be detected by this state-of-the-art system, SICK AG chose to build its new Area Hotspot Detection System (AHD) around the FLIR A70.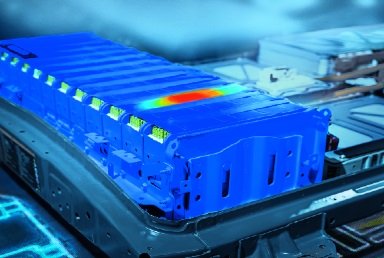 On the line: a complete view of EV battery defects
How much could one faulty battery cost manufacturers?
Lukas Wallimann, Product and Project Manager at SICK AG, explains why the system is crucial to automotive manufacturing applications.
"The danger here is not simply an isolated battery but the whole facility. Just one faulty unit could cause irreparable damage to very expensive automobiles, writing them off before they've even left the assembly line.
"Worst still is the millions of pounds worth of valuable machinery sitting idle in a factory if a fire pauses production. Not only could it damage the production line and the wider factory, but also cost thousands for every hour the factory is offline."
To reassure the manufacturers and make the production and implementation of EV batteries as safe as possible, AHD goes beyond other inspection methods to accurately check every unit on the production line.
The FLIR A70 ensures that the AHD has a clear view of every element of each battery through infrared imaging, unlike conventional inspections such as laser thermography which can only isolate and measure the temperature of battery components one at a time. This allows AHD to view any areas with elevated heat readings as batteries pass beneath the FLIR A70 thermal imaging camera in real time. The system alerts staff of potential problems and ensures that units measuring above the accepted temperature threshold are swiftly taken off the line and neutralised, before they can cause damage—either physical or reputational.
Ease of integration: superior inspection whatever the interface
Despite the short turnaround time, SICK AG has created a versatile sensor system that can be integrated with a variety of systems to bring the functionality of the FLIR A70 to virtually any environment.
Its customer needed the system to communicate over ProfiNet (the technical standard for data communication over Industrial Ethernet), and remotely store and share data for analysis. The AHD system keeps human operators involved, giving them access to information in real time that lets them make data-driven decisions based on the situation, unlike a fully automated process which could cause otherwise viable stock to be discarded.
The system can also be integrated into a higher-level system through the TCP/IP interface or into an older system, as the ProfiNet and I/O interfaces make it ideal for retrofitting older production lines to bring them up to speed.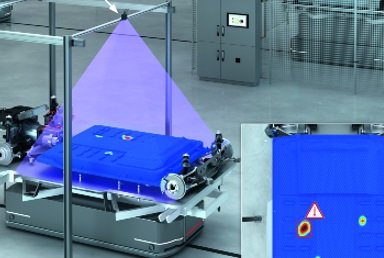 High performance, higher standards: Why choose FLIR thermography?
"The FLIR A70 camera is very well made, so it's ideal for use in an industrial environment like automotive manufacturing," adds Lukas Wallimann. "The housing is robust and the sensor is easy to use and intuitive. I can take it in my hand and feel that it's a quality product.
"Hardware aside, the biggest plus for us really was the support from FLIR, through the development period and application engineering. They were always on hand to help with any technical issues or integration queries and they made an otherwise onerous job that much easier."
The Area Hotspot Detection System from SICK AG is available to purchase from 4th October 2023.
About Teledyne FLIR
Teledyne FLIR, a Teledyne Technologies company, is a world leader in intelligent sensing solutions for defense and industrial applications with approximately 4,000 employees worldwide. Founded in 1978, the company creates advanced technologies to help professionals make better, faster decisions that save lives and livelihoods. For more information, please visit www.teledyneflir.com or follow @flir.