Rugged Sensor Technology and Evaluation Unit for SIL 3 and PL e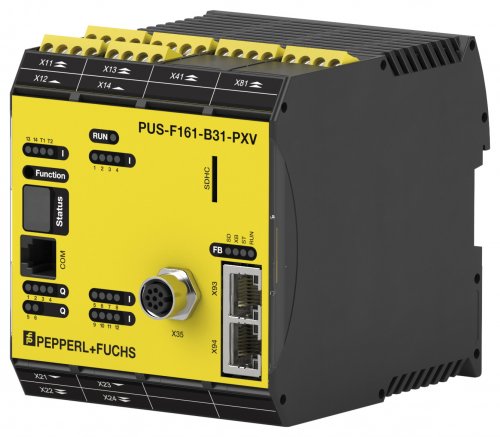 Determining a safe absolute position usually requires using highly complex technology. Pepperl+Fuchs offers much simpler solutions for this process, which are based on a combination of the new PUS evaluation unit with the safePXV or WCS sensors. Safety functions (SF) complying with SIL 3 and PL e can therefore be achieved with minimal integration effort.
The safePXV noncontact absolute positioning system only requires one camera-supported sensor since it provides intrinsic redundancy through multicolored Data Matrix codes. For linear-guided applications such as monorail conveyors and automated storage and retrieval systems, it offers positioning with millimeter precision over tracks up to 10 kilometers in length.
The rugged WCS position encoding system for absolute positioning in outdoor areas uses a stainless steel code rail with recesses. In the safe version, two U-shaped read heads monitor this rail and ensure reliable detection along track distances of up to 314.5 meters, even in adverse conditions such as those found when operating port cranes.
The redundant signals from the sensors are processed and evaluated by the PUS-F161-B safe evaluation unit via two channels. The device acts as a gateway to the fieldbus. It generates a safe position value (SafePos SF), which it can also use to determine a safely monitored speed (SafeSpeed SF). Applications that integrate the sensors and the evaluation unit are certified according to IEC 61508 for SIL 3 and according to EN 13849 for PL e. They enable quick and easy commissioning through pre-certification and pre-configuration.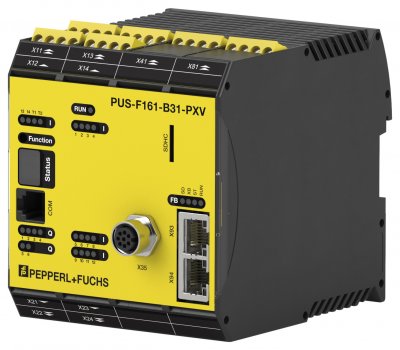 Caption: PUS-F161-B safe evaluation unit
Download URL
https://myconvento.com/public/get_file.php?id=enc2_TXpFMlZscFZSazVpZDNkUk5IWndjMmhNVGtnd1p6MDk&download=1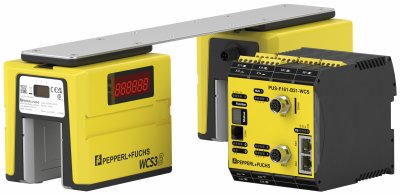 Caption: WCS position encoding system with evaluation unit for safe absolute positioning in outdoor areas
Download URL
https://myconvento.com/public/get_file.php?id=enc2_YlRSb1NFNXBNazE1VjNFellrNTJObkpNTVRVMFFUMDk&download=1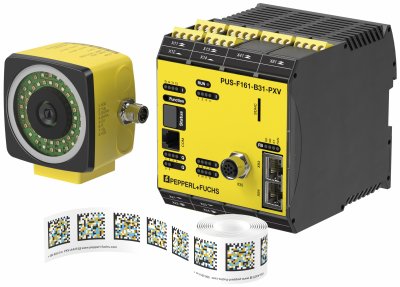 Caption: The safePXV system offers multiple redundancy: Multicolored codes, sensor with camera and two-color LED ring, safe evaluation unit.
Download URL
https://myconvento.com/public/get_file.php?id=enc2_ZGxKT1dGVm5OVEJQUWtGcFNHaDBRWGN4UXpkRlVUMDk&download=1
About Pepperl+Fuchs
With 6600 employees worldwide, Pepperl+Fuchs recorded sales of EUR 790 million in 2021. The Group is one of the leading companies for industrial sensor technology and explosion protection. The headquarters in Mannheim, Germany, represents the core of the company's technical expertise, where engineers and specialists research and develop the latest technologies and products. Originally a small family business founded in 1945, Pepperl+Fuchs is now represented on all continents by more than 40 subsidiaries. Our global presence gives us the best of both worlds: the highest technical standards plus efficient, cost-effective production facilities. Pepperl+Fuchs has developed into a partner for worldwide users of automation technology, and offers the most comprehensive portfolio of tried-and-tested components for the demands of manufacturing automation and process automation.
Pepperl + Fuchs SE
Lilienthalstraße 200
68307 Mannheim
GERMANY
Fax: +49 621 776 -271111
www.pepperl-fuchs.com
fa-info@de.pepperl-fuchs.com
SCHMITT Irmtraud
Phone : +49 621 776-1215
Fax : +49 621 776-2505
ischmitt@de.pepperl-fuchs.com